Coffee deliveries from Vietnam, the world's top robusta producer, may face delays later in April as many exporters have failed to buy beans on the domestic market, traders said on Thursday.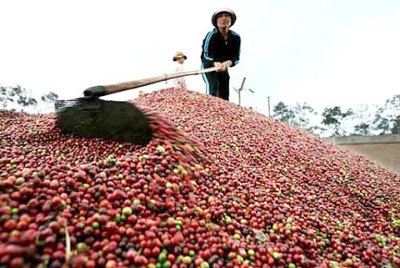 Domestic prices have been below 40,000 dong ($1.86) per kg, last traded on Feb. 25, prompting speculators to start building stocks in hopes prices would rise. As a result of this hoarding, it has been difficult for exporters to secure beans for loading since early March, traders said. (Full Story)
"The danger with stop-loss is there as buyers have seen exporters asking to switch deliveries to March, then to May, so they will not agree with any further delays," said independent analyst Nguyen Quang Binh.
Vietnam's coffee exports between October 2014 and March 2015, the first half of the current 2014/2015 season, have already dropped 25.5 percent from a year ago to 649,600 tonnes, due in part to domestic hoarding, based on government data. ($1=21,560 dong)