March arabica coffee (KCH23) on Friday closed down -3.15 (-1.90%), and Jan ICE robusta coffee (RMF23) closed down -4 (-0.21%).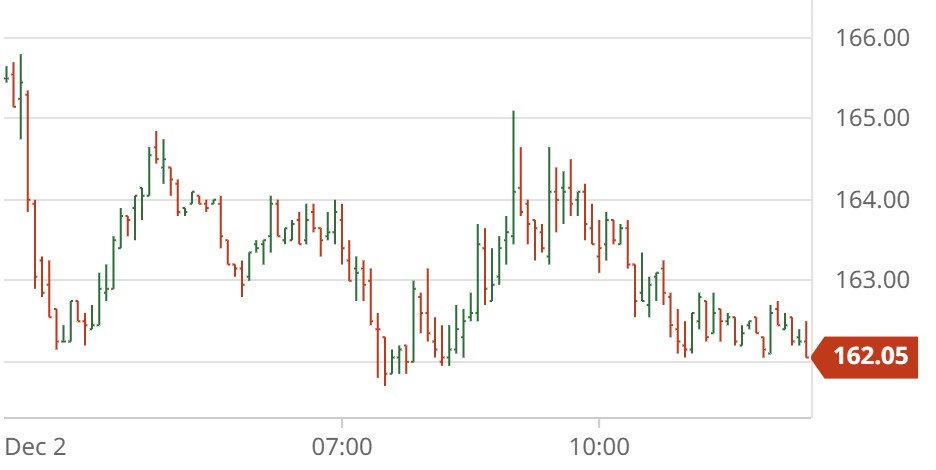 Coffee prices Friday fell moderately on a rebound in the dollar (DXY00) today from a 5-month low.  Also, on the bearish side, ICE arabica coffee inventories have rebounded sharply to a 2-3/4 month high of 609,267 bags Friday from the 23-year low of 382,695 bags posted on Nov 3.
Robusta saw underlying support from ever-tighter ICE supplies after ICE-monitored robusta coffee inventories Friday fell to a new 4-year low of 8,101 bags.
Coffee prices Friday recovered from their worst levels after the International Coffee Organization (ICO) reported that global coffee exports in Oct fell -1.9% y/y to 9.87 mln bags.
On Thursday, arabica posted a 4-week high, and robusta posted a 5-week high, as dry conditions in Brazil bolstered coffee crop concerns.  Somar Meteorologia reported Monday that Brazil's Minas Gerais region received 36.7 mm of rain last week, or only 58% of the historical average.  Minas Gerais accounts for about 30% of Brazil's arabica crop.
Large hedge-fund short positions have raised the possibility of short-covering pressure in robusta coffee futures.  Last Friday's weekly Commitment of Traders report (COT) showed that funds in the week ended Nov 22 raised their net-short robusta coffee positions by 898 to a 2-year high of 29,439 contracts.
A bearish factor for robusta is ample coffee supplies from Vietnam.  The General Statistics Office of Vietnam reported Tuesday that Vietnam Nov coffee exports rose +2.6% y/y to 110,000 MT and Jan-Nov coffee exports were up +10.2% y/y at 1.54 MMT.  Vietnam is the world's biggest producer of robusta coffee beans.
In a bullish factor, the USDA's Foreign Agriculture Service (FAS) last Tuesday cut its Brazil 2022/23 coffee production forecast by -2.6% to 62.6 mln bags from a prior estimate of 64.3 mln bags.  Meanwhile, Brazil's crop agency Conab on Sep 20 cut its 2022 Brazil coffee production estimate to 50.4 mln bags from a May estimate of 53.4 mln bags as adverse weather curbed coffee yields.  This year was supposed to be the higher-yielding year of Brazil's biennial coffee crop, but coffee output this year was slashed by drought.
Smaller global coffee exports are providing support for coffee prices after the Colombia Coffee Growers Federation on Nov 4 reported that Colombia's Oct coffee exports fell -5% y/y to 942,000 bags.  Colombia is the world's second-largest producer of arabica beans.  Meanwhile, Cecafe reported Nov 17 that Brazil's Oct green coffee exports fell -2.9% y/y to 3.18 mln bags.
In a bearish factor, the Green Coffee Association reported on Nov 15 that U.S. Oct green coffee inventories rose +5.8% y/y to 6,320,157 mln bags.
In a bearish factor, the USDA, in its bi-annual report released in June, projected that 2022/23 global coffee production would climb +4.7% y/y to 174.95 mln bags, primarily due to Brazil's arabica crop entering the on-year of the biennial production cycle.  The USDA projects that 2022/23 global coffee ending stocks will climb +6.3% y/y to 34.704 mln bags.
__
Rich Asplund – Barchart